The Bay Area production company's top executive has been recognized by the Silicon Valley / San Jose Business Journal as one of the 100 most influential women of the South Bay.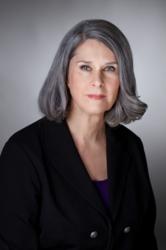 Creation Ground Media business owner Marilyn Ritter is a hands-on veteran corporate video producer skilled in balancing every aspect of making ideas come alive on screen.
San Jose, CA (Vocus/PRWEB) April 14, 2011
The Silicon Valley / San Jose Business Journal has just released its annual Women of Influence publication that honors 100 women in Silicon Valley. Now in its fourth year, the publication and award event honors the leaders in the region who have built their own companies, climbed the ranks in established companies, given back to their communities and somehow still had time to sleep. It is no surprise to those who know Marilyn Ritter to see her take her place on the list.
"Creation Ground Media business owner Marilyn Ritter is a hands-on veteran corporate video producer skilled in balancing every aspect of making ideas come alive on screen. She has been on the other side of the table, and has a unique understanding of customer needs, and an emphasis on planning for and measuring a client's success," says a representative from Creation Ground Media.
Women are chosen from every industry: high-profile lawyers, venture capitalists, space scientists, health care leaders, technology pros and nonprofit executives. One honoree, when not in Silicon Valley, lives in a rural village in Belize; another leads trips to the back country of the Sierra Norte and Sierra Madre ranges; another formed a nonprofit organization for the Islamic community to help give them a voice after the 9-11 backlash against Muslims; and yet another is a venture partner who helped a young Google scale revenue from $85 million to $10 billion in five years.
The common thread that tied all 100 women together is their achievements in becoming self-made, successful, influential women both in their career fields and in their communities. The Business Journal has created a searchable online database of honorees for this year, as well as the past three years, on their website bizjournals.com.
Ritter received her bachelor's degree in education from Indiana University and is affiliated with the Silicon Valley chapter of the National Association of Women Business Owners and the Industry Council for Small Business Development. Her first job was managing one of the first vegetarian natural foods restaurants in the Midwest (think hand drawn menu illustrations, family-style seating, homemade soups, and sandwiches made on fresh whole wheat bread with names like Big Veg and Trucker).
It surprises many to learn that Ritter has been a beekeeper for over 10 years. She says that during her first year she went without protective gear in order to discipline herself to be calm, steady, and deliberate.
Ritter and her partner George Cohn both started in different industries before they turned to video production. "Our first big project was a corporate documentary about handcrafted heirloom carpets, which was filmed on location in Nepal. We received the Platinum Best of Show Aurora Award for the video. I knew then that I had to get busy and create a real business around my creative passion!" Marilyn says of her dedication to the business.
Creation Ground Media is a full service video production company based in the San Francisco Bay Area. They are focused on making clients successful by making targeted, impactful, high definition business videos for marketing and corporate communications.
For more information about CEO Marilyn Ritter and the 2011 Women of Influence, or any of Creation Ground Media's other products and services, call them at (650) 946-1354 or visit them on the web at creationgroundmedia.com.
About Creation Ground Media
Creation Ground Media is a full-service Bay Area video production company with a success-driven system that provides pre-production: discovery and planning; production: following the plan and capturing it on video; post-production: bringing it all together and adding finishing touches and delivery. They are fluent in all the technologies, from traditional television format to web video marketing, to assure that clients' videos are delivered efficiently, appropriately, and correctly whether it is for broadcast television, corporate websites, social networking sites, mobile devices, or DVD. Creation Ground Media serves the San Francisco Bay Area.